Tuesday Turn About #130 Christmas Finds
More Christmas is just ahead at Tuesday Turn About #130 Christmas Finds! Come join us!
TUESDAY TURN ABOUT #130 CHRISTMAS FINDS
Lots has been happening this week! Including LOTS of Christmas link-ups at this week's party!
We had over 160 posts to peruse! Talk about fun!
And because it's Christmas AND because we had so many amazing posts, each hostess is featuring not three but FOUR posts each this week!
So, that makes 16 features this week! Be sure to visit all three hostesses to see all the Christmas goings-on!
Life Update
And because life has been so crazy the last couple of months, I'll give you a quick personal update. (Life just may be getting a bit more normal!)
My mom is doing REALLY well. Though her dementia seems to have gotten a wee bit worse since Covid (to be expected, really), her health is quite good. Today, the doctor gave the go-ahead to take Mom completely off her oxygen. This will make life a lot easier for everyone!
My daughter, new grandson, and her whole family are doing well. Jasper is the 'perfect' baby… literally sleeps, eats, and poops… on schedule! For the first time, Nika is doing very well with postpartum emotions. She and her hubby made some decisions with the baby that have made things SO much better! And, Jasper's big brother and big sister are adjusting quite well, thus far! 😉
We are praising the Lord for everything… the good things, and the hard things!
Now, onto the party!
Though not a requirement at all, we would love it if you would subscribe and/or follow your hostesses on one or more of our social medias:
Goings-On With Your Hostesses
My Wee Abode
How to Make Candle Rings in 5 Easy Steps // Free Winter Watercolor Printables //
DIY Frosty Velvet Christmas Wreath
Thistle Key Lane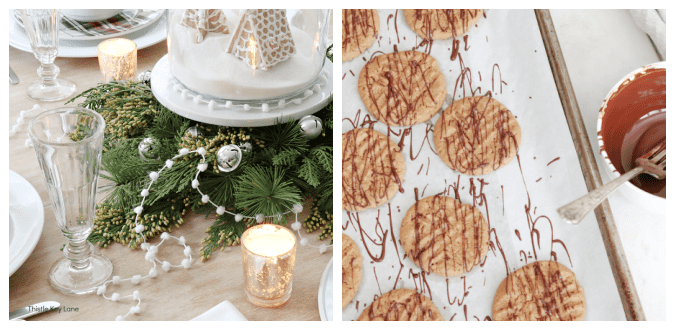 Christmas Holiday Brunch Tablescape | Peanut Butter Cookie Recipe (Gluten Free and Dairy Free
Bluesky At Home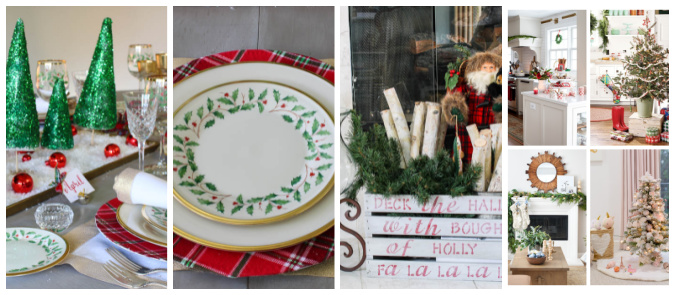 Red Plaid Christmas Tablescape | How to Make Plaid Christmas Chargers | 3 Ways to Decorate Boxes for Christmas | 10 Fabulous Finds at Bluesky Browsing #18
This Week's Features:
Check out our Tuesday Turn About Link Party Pinterest board! All NINE featured posts are pinned to this board each week!
Now It's Your Turn! Link Away!
Let's start sharing! Because this is a party, we encourage all who link up to visit several other bloggers who have linked as well – comments and pins are a great way to spread the love!
Before you get started, take a look at our guidelines:
This party is for home decor and home-related posts only (recipes, organizing, DIY, crafts, etc.). Link up to 3 related posts. Please do not link up informational posts that do not relate to the topic.
If you would please not link up shops, advertising, round-ups, other link parties, or any posts promoting sales, we would appreciate it.
DO NOT PIN FROM IMAGES ON THIS PAGE (it just won't work right on Pinterest). However, please visit the original post/source and pin from there. That works perfectly!
Please make sure that your images are in a jpeg or png format. If we can't save your image, we may not be able to feature you. So sad!
By linking to the party, you give us permission to share your projects on our blogs and social media. We will always give proper credit with a no-pin image.
Be sure to share your Christmas posts this week, too! We just may end up featuring more next week, too!