Tuesday Turn About #44 Spring Tips
The party has started and Tuesday Turn About #44 Spring Tips is now live. Gather the family and peruse all the features and checkout the links that are located at the bottom of the post throughout the week!
TUESDAY TURN ABOUT #44 Spring Tips
We hope you are all doing well and that the party finds you and yours healthy! We also hope you are finding this 'party' a nice way to interact yet still follow the social distancing we all have been asked to do!
This past week, there were lots of tips linked up, whether it was decor tips, cleaning tips, staying at home tips, plus so much more!
My features today will be two tips posts and one decor post (I couldn't resist)! But first…
Weekly Blogging Tip
This week's blogging tip: If you want to direct traffic to your blog, I've found Pinterest to be a HUGE (and I mean HUGE) means of doing just that! If you aren't using Pinterest yet, you're missing out! Set-up a business account as soon as you can! More Pinterest tips in the coming weeks!
For more starting a Pinterest business account, click HERE.
Weekly Household Tip
This week's household tip: During meal prep, keep a bowl or bag (a bag that will be thrown away already) on the counter to collect trash (i.e., carrot shavings, tin cans, labels). This will put trash collection at your fingertips, plus limit the times you need to keep going to your 'big' trash can!
Spring Tips, Etc.
Now, let's take a look at a couple of spring tips, and some last minute spring decor, too!
Remember…
Check out our Tuesday Turn About Link Party Pinterest board! All NINE featured posts are pinned to this board each week!
Though not a requirement at all, we would love it if you would subscribe and/or follow your hostesses on one or more of our social medias:
Goings-On With Your Hostesses
My Wee Abode
DIY Face Mask Tips & Tricks PLUS! | FREE Watercolor Spring Printables
Thistle Key Lane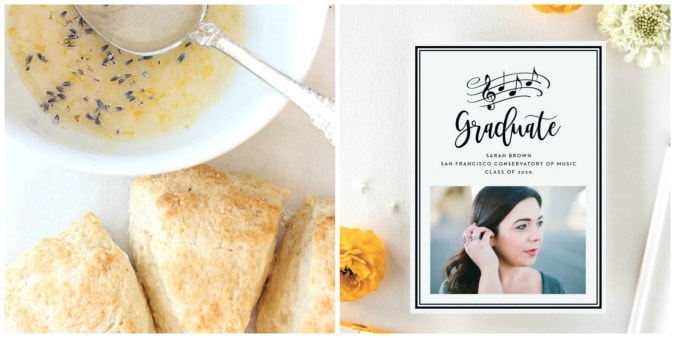 Lavender And Honey Scone Recipe | Time To Think About Graduation Announcements
Bluesky At Home
Faux Flower Arrangements | How to Decoupage Easter Eggs and Balls | 10 Thoughts to Help You Cope in Isolation
This Week's Features:
Faux Flower Tips
These tips on how to make faux flowers look real are quite impressive! Yvonne from Stonegable surprised me with several I hadn't heard of before! Genius!
Daily Activities for Staying at Home
Want a daily list of activities… by topic? This collection from My Slices of Life is unique and each day has a different topic with activities relating to the topic! Very cool!
Just a Little Decor
Sandra from Dinner at Eight is sharing her bunny decor. These little black and white bunnies are so pretty and different, I couldn't resist sharing them. Love the pink bows!
Now It's Your Turn! Link Away!
Let's start sharing! Because this is a party, we encourage all who link up to visit several other bloggers who have linked as well – comments and pins are a great way to spread the love!
Before you get started, take a look at our guidelines:
This party is for home decor and home-related posts only (recipes, organizing, DIY, crafts, etc.). Link up to 3 related posts. Please do not link up informational posts that do not relate to the topic.
If you would please not link up shops, advertising, round-ups, other link parties, or any posts promoting sales, we would appreciate it.
DO NOT PIN FROM IMAGES ON THIS PAGE (it just won't work right on Pinterest). However, please visit the original post/source and pin from there. That works perfectly!
By linking to the party, you give us permission to share your projects on our blogs and social media. We will always give proper credit with a no-pin image.
Now, I'm sure we still have lots of spring and even some late Easter projects in store… plus, I bet we see more posts for helping us enjoy our home more, too!