Tuesday Turn About #82 Winter Printables
The second party of the year has begun, and we're joining in at Tuesday Turn About #82 Winter Printables.
TUESDAY TURN ABOUT #82 Winter Printables
Welcome to the party!
We hope you all are doing well, and starting the new year off with a bang!
You all know how much I love offering free printables for your decor. You even receive a free printable calendar every year!
Well, this week I thought featuring a few winter printables that are lovely AND helpful might be a good way to start the year!
And remember…
But let's take a look at our regular weekly tips first!
Weekly Household Tip
To help keep clutter to a minimum, think about replacing old decor items with new ones that you purchase.
This means, if you fall in love with some new candlesticks, think about what you might be tired of in your home and donate/sell that item to replace with the new decor! This will help keep you possessions to a minimum (or at least keep your home at its current decor 'status').
Weekly Blogging Tip
Today's blogging tip is short, but super helpful!
Every few months, check your blog for broken links (affiliate links, links to other blogs, etc.) and fix them. Not only does it make Google happy to have all links working correctly, but it makes your readers/followers happy, too!
There are lots of free 'broken link checkers'. In fact, here's a Google search page to help you!
Though not a requirement at all, we would love it if you would subscribe and/or follow your hostesses on one or more of our social medias:
Goings-On With Your Hostesses
My Wee Abode
Top Ten Posts of 2020 for My Wee Abode | DIY Farmhouse Utility Crate Shelves
Thistle Key Lane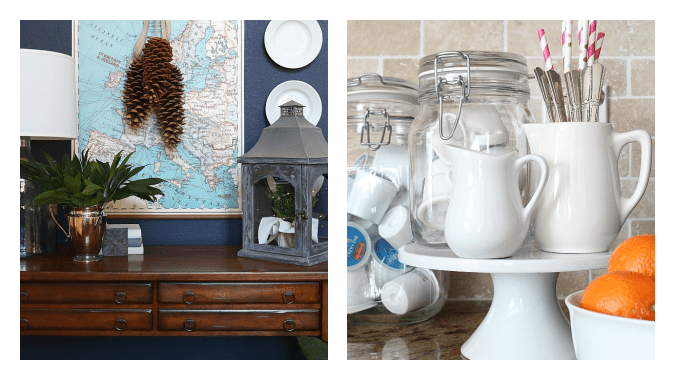 Winter Entry Table And A Pinecone Swag | Modern Coffee Station With Vintage Style
Bluesky At Home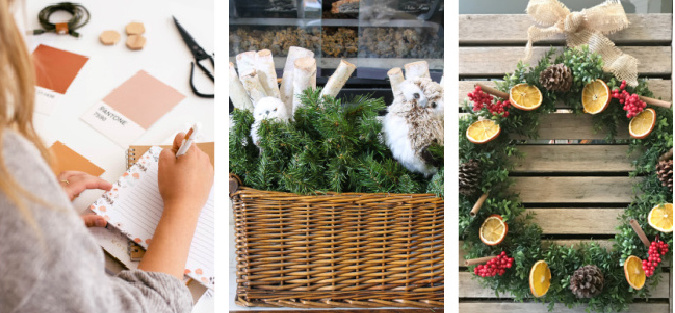 7 Blog Areas to Focus on In 2021 | Winter Mantel Decorating Ideas | Make a Simple Boxwood Winter Wreath
This Week's Features:
Winter Sprigs and Pine Cones
Rita from Harbour Breeze Home is sharing five, count 'em FIVE, winter printables that are perfect for transitioning from Christmas to winter! Rita has a library full of printables you will love!
2021 Goals Printable
Want a simple printable to easily manage your 2021 goals? Teresa from Keeping It Real is offering a pretty blue and white one, and it sounds like it's the beginning of a printable series! Take a look!
Minimalist 2021 Calendar
Free printable calendars are so helpful and add a bit of loveliness to your home, don't you agree? This minimalist calendar featuring sweet little succulents also has some thematic graphics you will enjoy. Go visit the ladies at Building Our Hive to get your free calendar!
Check out our Tuesday Turn About Link Party Pinterest board! All NINE featured posts are pinned to this board each week!
Now It's Your Turn! Link Away!
Let's start sharing! Because this is a party, we encourage all who link up to visit several other bloggers who have linked as well – comments and pins are a great way to spread the love!
Before you get started, take a look at our guidelines:
This party is for home decor and home-related posts only (recipes, organizing, DIY, crafts, etc.). Link up to 3 related posts. Please do not link up informational posts that do not relate to the topic.
If you would please not link up shops, advertising, round-ups, other link parties, or any posts promoting sales, we would appreciate it.
DO NOT PIN FROM IMAGES ON THIS PAGE (it just won't work right on Pinterest). However, please visit the original post/source and pin from there. That works perfectly!
Please make sure that your images are in a jpeg or png format. If we can't save your image, we may not be able to feature you. So sad!
By linking to the party, you give us permission to share your projects on our blogs and social media. We will always give proper credit with a no-pin image.
Always love seeing all your posts, and we are all looking forward to this week's party, too!